Welcome to M9Host.com
M9Host has been one of the best hosting companies, which has provided excellent service to all of our customers over the 8 years of our existence.
We have been developing more and more as the time passed and tried to make our service as affordable as it can get.
We have cheap web hosting and provide LIVE CHAT support. M9Host company knows that choosing hosting packages are difficult, therefore we decided to create several ones with affordable prices.
Fastest Servers & Best Monitoring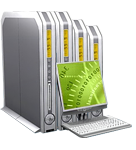 Nowadays, a lot of hosting companies try to offer low prices to the customers to attract them, however, their service is completely different than ours.
Our price is the lowest one on the internet. We also offer 6 months free web hosting to our customers.
M9Host guarantees the server uptime and implements 23 language options in the control panel to make sure that you are comfortable using it.
We also offer to all our customers 1 month free web hosting at our company.